As I said in the last post, we hosted an Ides of March Toga party last Saturday at our home. It wasn't anything fancy, or crazy. We just ate a lot of food, played a bit of the wii and hung out. I didn't take many pictures, but I do have a few to share.
Alicia and Matthew, winners of the best toga contest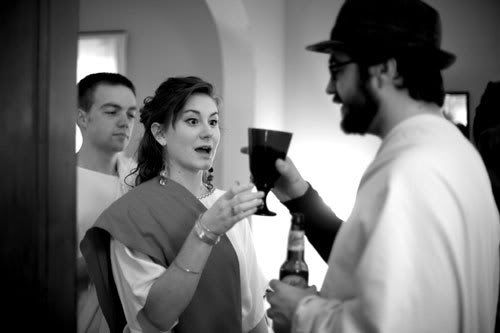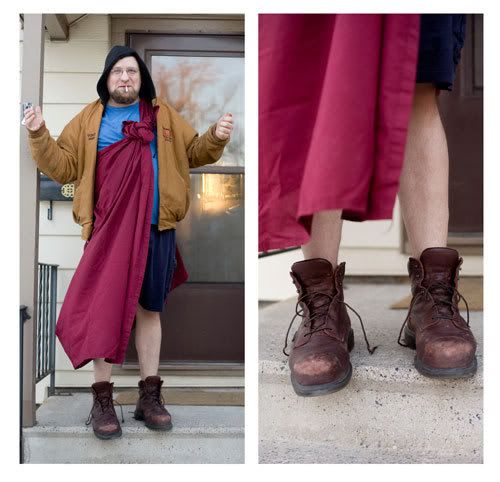 Tony, hot as ever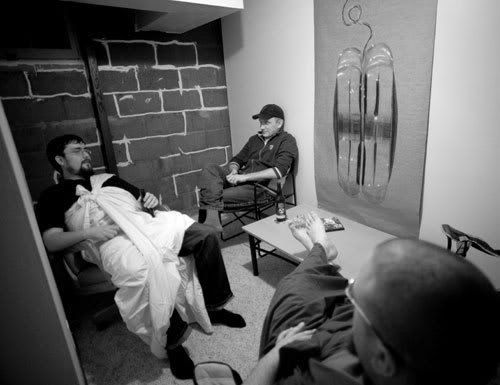 Al, Evan & Tony hanging in the space
No one puts Jenny in the corner!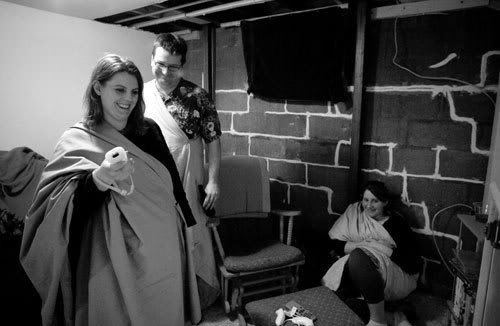 Sarah whoopin' Dave at some Wii bowling
I also took a time lapse video with my mac of the party. It has music, so if you're at work, I'd turn your volume off :)