I feel like I'm going to disappoint with my Winnipeg Folk Festival photographs this year... to be honest, I really didn't take that many pictures. Odd, you might say... Britta always takes a lot of photographs at the WFF every year. Yes, my friends, I usually do... but, this year we dealt with the elements, and, frankly, it wore me out.
Despite a high wind advisory on Saturday, and cold, wet rain (with plenty of prairie wind) on both Friday and Saturday, the Winnipeg Folk Festival was pretty good this year. The music, as usual, was awesome. My highlights were definitely Calixico, Kathleen Edwards (who just released a new, stellar, album), Abigale Washburn and Sparrow Quartet (including Bela Fleck), Balkan Beat Box, Michael Franti and Spearhead (for the second year), and Robert Randolph and the Family Band.
Thursday, when we arrived, was a beautiful summer day. Nice and cool, big blue skies... lots of campers. Kris and took a stroll around the campground and checked out the 2008 scene.
Every year, the Castle Boys put up a makeshift building for people to party. In the past they've built a castle, a coliseum, a barn, ect. This year, they put up a Saloon, and, I must say, it was pretty cool.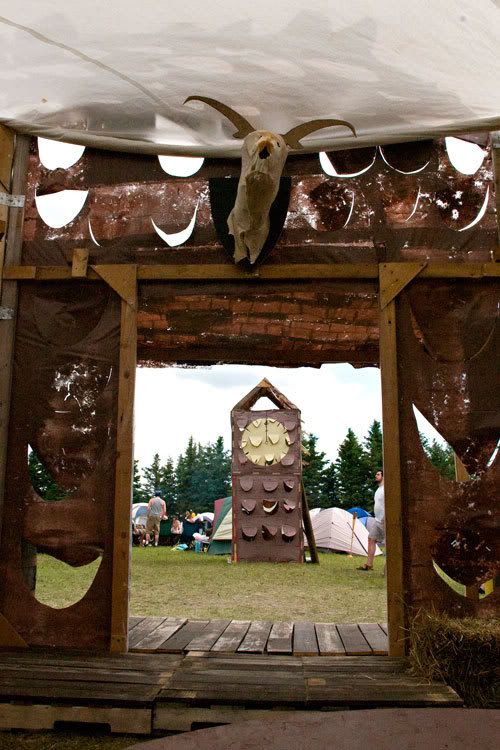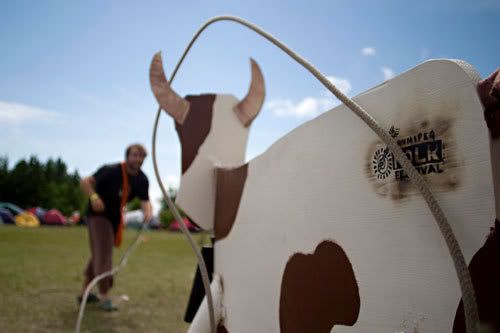 More action in campground...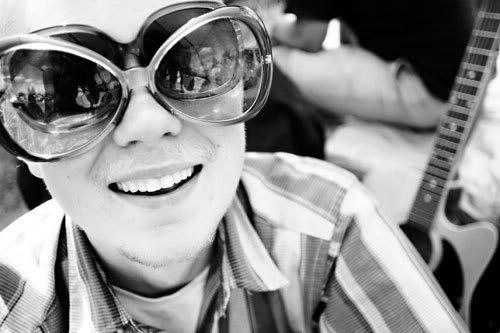 My bro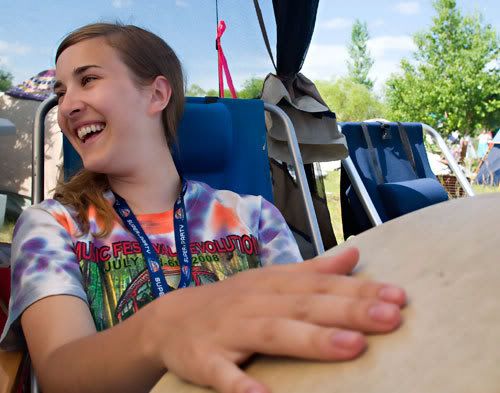 My bro's friend Megan (now, an avid folk fester)
Michael Franti and Spearhead and the main stage Thursday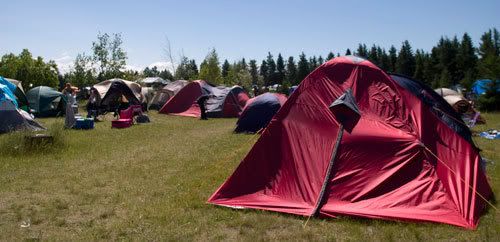 This was taken on Sunday, when the wind finally went down. Still pretty windy though.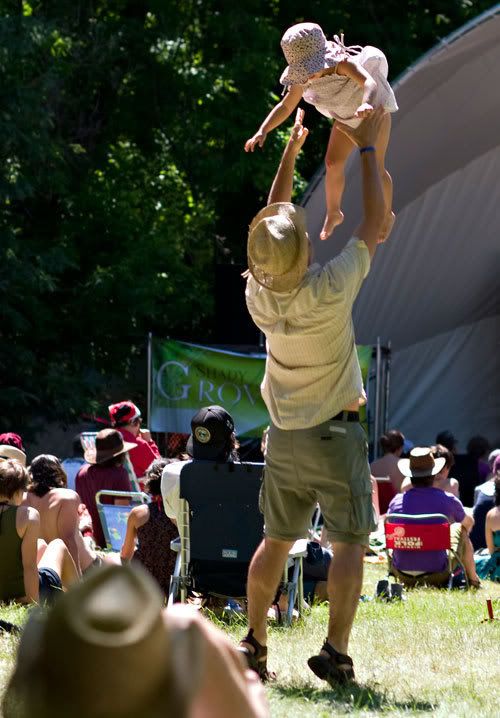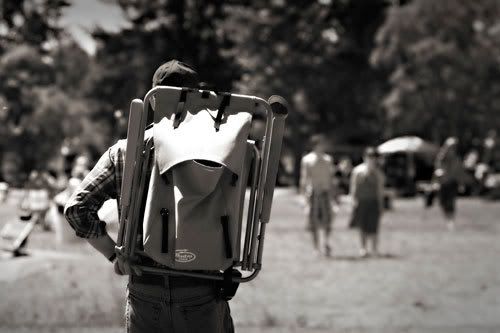 My dad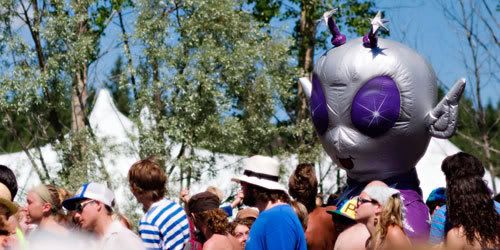 Dancing to the Balkan Beat Box
Balkan Beat Box