This afternoon I headed to Veterans Memorial Arena in West Fargo (connected to the high school) to photograph the ongoing relief efforts of the Red Cross.
I probably could have spent the entire day (or a couple days there) with all that was going on. The people, who have driven or flown in from all over the country, were completely gracious and kept very busy.
An overview of the arena.
Red Cross Volunteers Dan Haus of Dickson, Ill., left, and Matt Blair of New York City, sort donations.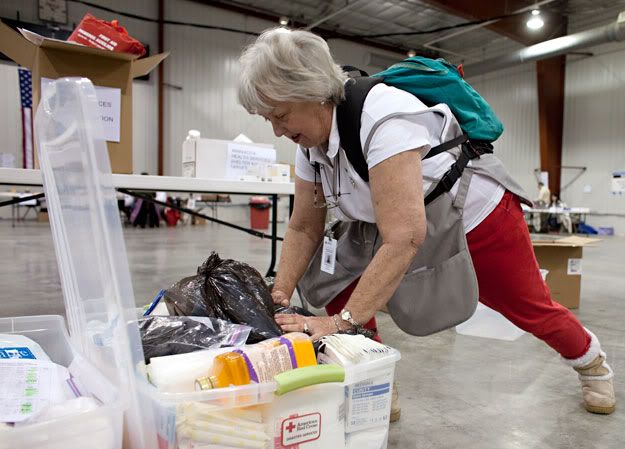 Ellie Martin, Monterey, Calif., put a few last donation items in a plastic bin that will be moved to the next disaster location.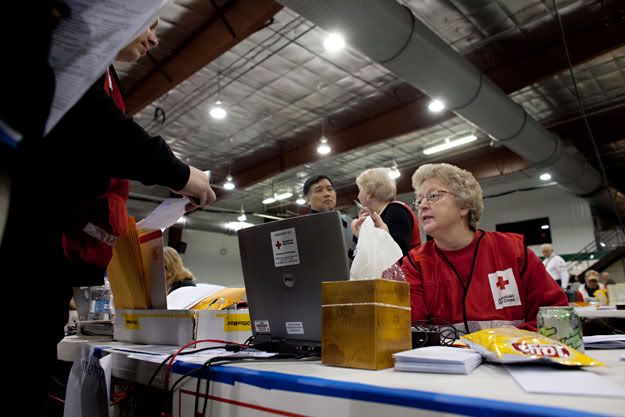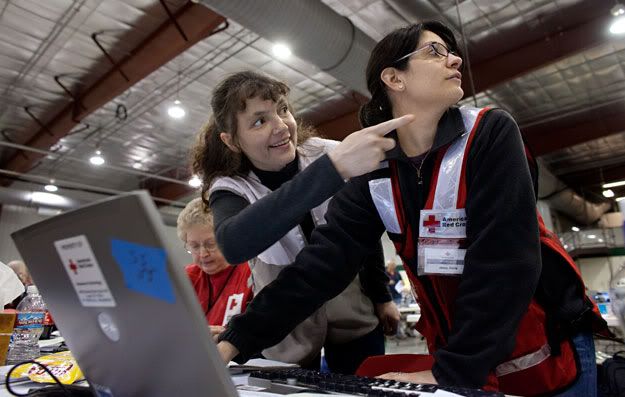 Marilee Harrison, Siletz Ore., left, and Jessie Alaniz, Des Moines, Iowa, spot a voulenteer who has just landed a plane ticket home. Many of the voulenteers have been in the Fargo-Moorhead area since last week and will be headed home within the next few days.
Mike Hennessey, wearing a green sweatshirt, leads a quick Americorps meeting to discuss their next destination. Their chapter is based out of Denver, Colo.
Red Cross Volunteer Lauren Miller, Norfolk, Neb., cleans a table at the canteen area of the headquarters. This is Miller's third disaster location.