This weekend, Kris and I went camping at Maplewood State Park with the Skjolds and the Engelhards (minus Dana, plus Alicia's boyfriend Matthew and his pup Cooper). I'll post some camping photos tomorrow, but, first, let me introduce you to Cooper... a super duper Goldendoodle with some serious soccer skills, and, well, not so serious swimming skills.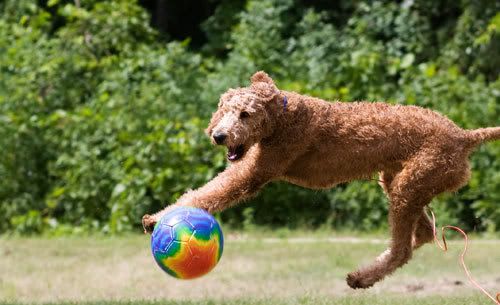 He also gets some love from the ladies...
...until the soccer ball comes back...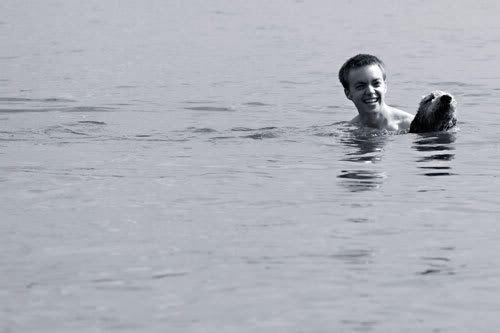 With his owner, Matthew